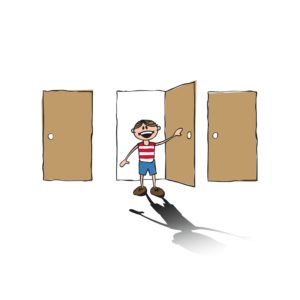 Opening the Doors to Communication.
Your child's developmental needs are unique. Especially when they involve communication delays. Village Speech staff can help. They will guide your child toward improved speech and language
skills. Patiently. Effectively. And with a proven, one-on-one approach based on your child's specific challenges and requirements. Because every child deserves to be heard.
When your son or daughter has trouble communicating, it can seem like there's a wall between your child and the world. Village Speech staff help children break through that wall.
Our staff develop customized programs that address each child's unique communication needs and challenges. We'll work one-on-one with your child in a comfortable home-like environment, improving language skills and speech production. We'll also provide a detailed up-front evaluation, progress charts, and a six-month reevaluation.
You benefit from a wide range of services to help improve your child's oral motor skills, articulation, voice, language, and overall communication. You can also participate in your child's therapy at your own comfort level, watching through an observation window or actively engaging in his or her development.
Best of all, our intervention has helped hundreds of children!
A Proven Process to Help Your Child Break Through
Techniques and strategies are proven to help children communicate more effectively with those around them. Approach is personal and services are customized to your child. The staff adapts to your needs.

Here's how it works:
You and your child meet with a speech pathologist in a comfortable, home-like environment that doesn't feel like a clinic, doctor's office or school.
A personalized evaluation is conducted to identify your child's areas of delay and his/her developmental needs.
A customized speech and language program is developed specifically for your child.
Your child's weekly one-on-one therapy sessions begin, with techniques for improving speech production, stimulating language, and enhancing expressive and receptive language skills.
The staff provides weekly updates, ongoing progress charts, and a six-month reevaluation for articulation.
We are available to work with grandparents, family members and nannies as needed.
If you wish, the staff can also consult with your child's pediatrician, teachers and other people involved in helping your loved one make progress.
Learn more about how we begin to work with each child: